"Our goal should be to live life in radical amazement… get up in the morning and..."
– Abraham Joshua Heschel (via emotional-algebra)
ending was nice :) →
6 tags
4 tags
2 tags
"The way the world works now, the only alternative is isolation, and the way the..."
– Michael Agar
5 tags
5 tags
6 tags
6 tags
and so it begins...
here I am, back at school. Spring Break in South Beach, Miami, was unreal. From frolicking along the beach to face-sized margaritas, electric bikes and $20 concerts with Benny Benassi, Afrojack, Gotye, & Martin Solveig…oh, and did I mention we danced with Paris Hilton? :) well, she was in the room at least… It was interesting since it was the week right before Ultra Music...
8 tags
christmas shoes
On the way to work today I felt like I was taking the Polar Express. Passengers wearing Santa hats, and just taking the train in general, having my dad drive me to the station & watch to make sure I got on OK and just see the train was really nice. I love being home :) Surprisingly, though, the conductors never asked for my 4 dollars. today was an interesting day. most of the office let out...
7 tags
2 tags
so..
I really haven't updated this in a very long time. a lot is new, but this isn't really the place to talk about my life in depth….however I did almost get shocked by lightening today driving home from dinner with my sister. the bolt went right in front of the car - pretty cool.
6 tags
'erry potta'
last night we went & saw the new Harry Potter movie, Saturday after it came out which meant the theater was PACKED - no surprise there, but it was surprising that no one cheered when Ms. Weasely said "bitch"… & how Longbottom was one of the people who outshone Harry in the movie, one of my new favorite characters :) When I was younger I wasn't really into the books...
6 tags
"management is doing what's right, leadership is doing the right..."
– Ambassador Prudence Bushnell, FSI speech
5 tags
6 tags
6 tags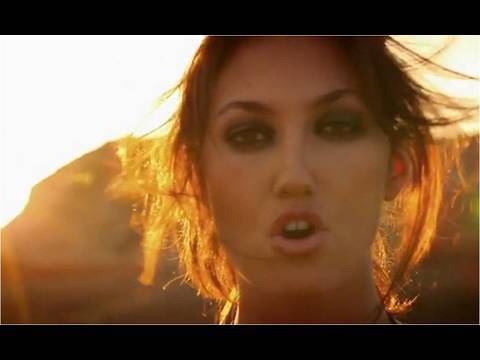 5 tags
3 tags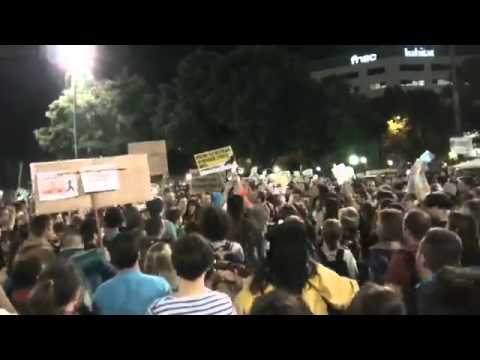 7 tags
yoga
I've always been interested in yoga, but never realized how much so until I bought the book by women's health on it. I attended a class last night from a family friend, and she recommended I look at workshops (since I think being a yoga instructor would be so fun! it's something I've always wanted to try..). It sounds so fun - you have to do community service, teaching yoga...
favorite world-thinking song
9 tags
stink bugs & the world at large
Whenever I get gloomy with the state of the world, I think about the arrivals gate at Heathrow Airport. General opinion's starting to make out that we live in a world of hatred and greed, but I don't see that. It seems to me that love is everywhere. Often it's not particularly dignified or noteworthy, but it's always there - fathers and sons, mothers and daughters,...
"let's kiss in the rain! ..actually, it's only fun if we get caught..."
from "can't dutch this" - sounds like a great idea... →
hannederlandz: Alright everyone, lets see if I can pull this off. Below I have posted the 31 day blog challenge for international travelers. In an effort to minimize the sappy going home blogs* and maximize the number of stories (believe it or not, I actually have some good ones that somehow never made it on…
new linked site?
Finding time to sit down and explain my adventures in Barcelona and Europe over the last few months is extremely difficult - especially since it's summer…really wish I kept up the blog I started at the beginning of the semester =/ Nonetheless, my link to the left of these posts, "elaine in barcelona", is where I would like to explain these adventures; any ideas on how to...
"None are more hopelessly enslaved as those who falsely believe they are free."
– Johann Wolfgang von Goethe. (via libertarians)
Easy Homemade Frozen Yogurt
liveloveehappiness: Ingredients 180g Natural Greek Yogurt 2 Cups frozen berries 1/4 cup sugar 1/2 tsp Vanilla Method: Pulse 1 cup frozen berries in a blender, a little at a time. Once blended put aside. Pulse remaining cup frozen berries in blender, little at a time. Add yogurt, sugar and vanilla and blend. Remove from blender & stir in remaining cup of berries.  Freeze in a...
clean lean machine?
starting this today. the book's like reading a cosmo on weight loss & keeping yourself looking pretty - sold! & the cleanse is filling :)
reminder..
to myself to highlight what I loved in paris and barcelona when I get back while I still remember…on here.
when I grow up I'm living in a palace like marie antoinette's pink marble one.
so..
I haven't been on this in awhile - well, more than awhile - and alot has changed. I'll just start from now, here, near the arc de triumph in Paris, France with my family after a life-changing fabulous chain of events in Barcelona, Spain, where I studied abroad for the last 3 months. And I just found out today I'm officially interning for the state department this summer. I guess...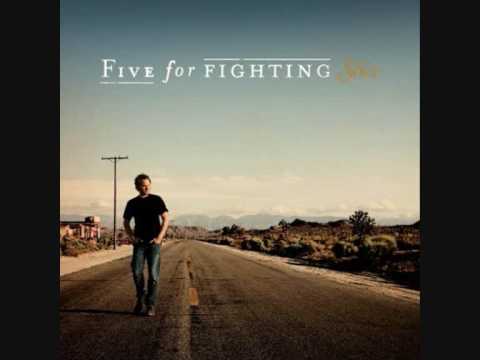 "to travel is to possess the world"
PS
SIKED FOR BARCELONA IN JANUARYY!! :) can't stop thinking about it. those "bocadillos" and walks around the parks and traveling and ah everything are just calling my name. maybe I'll start my hobby of becoming a travel writer through this? ideas?
learning
why is it that every time I go to a presentation on how to utilize resources, I learn something new? call me a dork, it's true - I love researching.
tumblrbot asked: WHAT IS YOUR FAVORITE INANIMATE OBJECT?
just popped my 2nd balloon…AKA 2 more exams left…then summer <3 hollaaa. procrastinating by finding foods to add to my diet when the summer starts. woo ? & finding new trance. =)
so now I might have an internship with the Sierra Club as well this summer. Busy Busy Busy!
1 tag
summer '10
as I have planned, I will officially be having a productive summer. from taking a class, interning for Dog Meets World (an organization I am so happy to be apart of, promoting photo diplomacy around the world), & working at a cabana at a country club. YES. I also want to explore DC more, learn how to DJ, learn how to play guitar, learn how to do yoga, run daily, start the diet my family has...
cheesecake factory tomorrow, say whattttt?
"where does the good go"
– Tegan & Sara
do you ever just miss some parts of the past? unfortunately I do. And have regrets. Majorly. blahhh…but I guess I can fix it, just have to work harder than have before =/ <3
future
calling it now: Iran will be a REAL democracy Marijuana will be legalized Gay rights will be accepted The world will keep deteriorating until it poses a threat to everyone, and technological advancements will speed up tremendously A whole line of body scanners will escort you from the airport doors to the plane itself. or people will be sat in cubicles so the only thing they could blow up is...
wishing California the best - hoping the debate ends in a reversal of the current policy on gay rights!
hitchhikers guide to the galaxy
absolutely LOVE that movie :) but it is odd wondering what will happen at the end of it all…very curious. I plan on dating a nice British man atleast once in my life. and travel to Madagascar <3
I'm really going to miss waking up everyday at 12